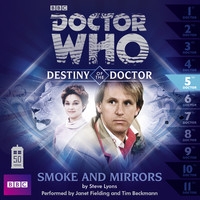 Starring Janet Fielding and Tim Beckmann
The Doctor answers a psionic distress call being sent from England in the 1920s. There, in the environs of a fairground, he is reunited with an ...
Out now!
Other recent releases
Starring Lalla Ward with Roger Parrott
Out now!
Starring Richard Franklin with Trevor Littledale
Out now!