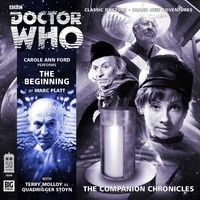 Starring Carole Ann Ford with Terry Molloy
When the First Doctor and his grand-daughter Susan escape through the cloisters of Gallifrey to an old Type 40 Time Travel capsule, little do th...
Out now!
Other recent releases

Starring Katy Manning with Damian Lynch
Out now!

Starring Maureen O'Brien and Peter Purves
Out now!