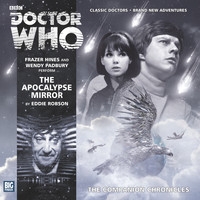 Starring Frazer Hines, Wendy Padbury
The TARDIS lands in the city of Tromesis on Earth – but it's a world far from the one that the Doctor, Jamie and Zoe recognize.
The building...
Out now!
Other recent releases
Starring William Russell with Susan Franklyn
Out now!
Starring Katy Manning
Out now!