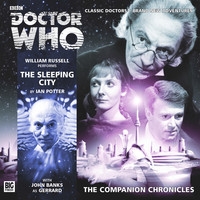 Starring William Russell, John Banks
After travelling with the Doctor through time and space, Ian Chesterton is back in his own time. But the mystery of how he and Barbara Wright di...
Out now!
Other recent releases

Starring Lalla Ward, Juliet Landau and Terry Molloy
Out now!

Starring Frazer Hines and Wendy Padbury with Terry Molloy
Out now!