Page 1 of 1, showing 1 to 7 of 7 results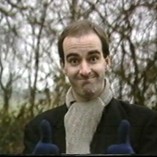 9 May 2013
It's time for a slightly sniffly podcast, as the healthy Nick Briggs and ailing Paul Spragg reconvene to answer your questions and provide some tantalising teases.
Listen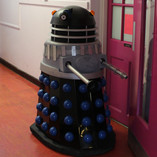 25 March 2013
The podcast team report in live from Big Finish Day 3, where a lone Dalek marauds the corridors - and could there be a challenger to the throne of Comedy Genius?
Listen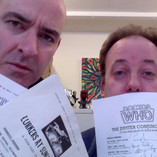 7 March 2013
It's time to drop by the office to find out how Nick Briggs and Paul Spragg are getting on, and to deal with some of your recent mail.
Listen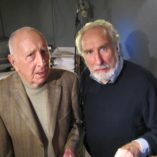 21 March 2012
It's a big day for Doctor Who fans; the TV series has a new companion. But over at Big Finish Towers, though, there are only two names on everybody's lips: Jago and Litefoot!
Listen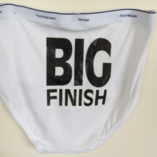 14 March 2012
It's Wednesday lunchtime; it can only mean it's time for a podcast! We're halfway through March now, so what better time to whet your appetite for this month's releases?
Listen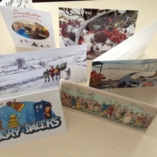 21 December 2011
'Jolly Old Saint' Nick Briggs, David Richardson & Paul Spragg are joined for the final podcast of 2011 by John Dorney.
Listen

11 January 2011
Yes, it's the first podcast of January 2011 (the clue was in the headline), and it's CRUNCH TIME... or is it? We asked you if you approved of crisp eating during the podcast. And you wrote in to tell us what you thought. Now, it's decision time. Nail-biting stuff. Or not. YOU DECIDE!
Listen
Page 1 of 1, showing 1 to 7 of 7 results