Page 1 of 1, showing 1 to 3 of 3 results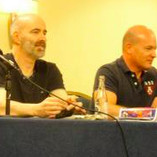 25 February 2013
Nick Briggs and Paul Spragg are in the office, tackling the issues of the day. They also present the second and final slab of audio gold from the Gallifrey One Doctor Who convention in LA.
Listen
14 February 2013
As part of his Doctor Who 50th anniversary quest to interview someone connected with every single Doctor Who story, Toby Hadoke meets a man involved at the very beginning...
Listen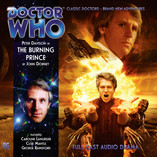 3 October 2012
This week's podcast provides an opportunity to listen to episode one of our brand new Fifth Doctor story absolutely free! It's Doctor Who: The Burning Prince...
Listen
Page 1 of 1, showing 1 to 3 of 3 results