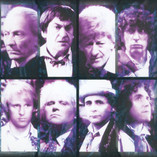 28 September 2012
Nick Briggs, David Richardson and Paul Spragg choose their personal favourite points to 'jump on' and begin your Big Finish journey.
Listen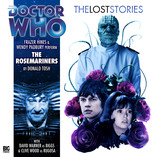 19 September 2012
To celebrate another excellent run of Doctor Who Lost Stories, we're giving you the chance to hear the first episode of this month's enhanced audiobook release, The Rosemariners, absolutely free!
Listen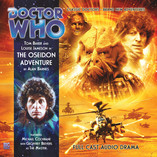 31 May 2012
This week, the podcast takes to the airwaves in studio! Nick Briggs and David Richardson are at The Moat, and keen to discuss the upcoming batch of June releases. And, if David doesn't gag him in time, who knows what secrets Nick will reveal?
Listen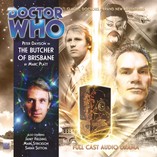 17 May 2012
Categories:
Doctor Who - The Music
,
Doctor Who - Bonus Releases
,
Doctor Who - Fourth Doctor Adventures
,
Doctor Who - Unbound
,
Doctor Who - Main Range
,
Doctor Who - The Companion Chronicles
,
Doctor Who - Eighth Doctor Adventures
,
Doctor Who - Excelis
,
Doctor Who - The Lost Stories
,
Doctor Who - Short Trips
,
Doctor Who - Special Releases
,
Doctor Who - The Stage Plays
,
General Big Finish News
,
Podcast
As a special thank you for our listeners' patience and understanding
recently, this week's podcast contains the first episode of The Butcher of
Brisbane: yours to download for free.
Listen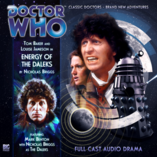 19 April 2012
With Nick still away, sound designer extraordinaire Martin Montague has put together a behind-the-scenes look at Energy of the Daleks, the latest release in the Fourth Doctor Adventures range.
Listen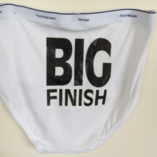 14 March 2012
It's Wednesday lunchtime; it can only mean it's time for a podcast! We're halfway through March now, so what better time to whet your appetite for this month's releases?
Listen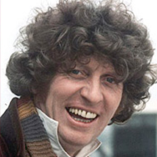 8 February 2012
Not so much Saturday night teatime in 1977 as lunchtime in the Big Finish offices in 2012!
Listen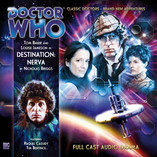 10 January 2012
In a celebratory podcast, Nick and David chat about the new releases with Jonathan Morris and John Dorney.
Listen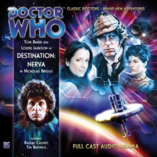 1 January 2012
A special preview of the first 10 mins of the NEW Fourth Doctor adventure (starring Tom Baker and Louise Jameson).
Listen