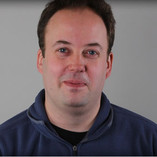 21 December 2013
The first of three exciting Christmas Podcasts, presented by Nick Briggs and Paul Spragg (pictured here as Santa without beard or costume).
Listen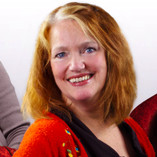 24 December 2013
As a special Christmas Eve treat, David Richardson chats to Louise Jameson (perhaps best known to us as Leela in Doctor Who from 1977...).
Listen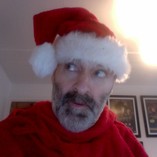 25 December 2013
It's Chriiiistmaaaaas! Nick Briggs and Paul Spragg are here to waffle on about Christmas offers from Big Finish. Trailers, competition winners, listeners' emails, it's all here!
Listen

1 January 2014
Nick Briggs and Paul Spragg are back to tease you with clips and trailers for the first Big Finish releases from this brand new year... 2014!
Listen
15 January 2014
It's mid-January and we're back! With Christmas safely behind Nick Briggs and Paul Spragg, it's time for a chat about what's upcoming and recently released - and a brand new competition!
Listen
25 March 2014
It's a new Who's Round, Toby Hadoke's Doctor Who 50th anniversary quest to get an anecdote about every single episode of Doctor Who to date. In this instalment, Toby meets a new face.
Listen