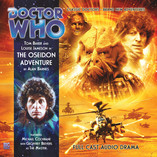 31 May 2012
This week, the podcast takes to the airwaves in studio! Nick Briggs and David Richardson are at The Moat, and keen to discuss the upcoming batch of June releases. And, if David doesn't gag him in time, who knows what secrets Nick will reveal?
Listen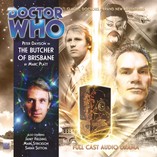 17 May 2012
Categories:
Doctor Who - The Lost Stories
,
Doctor Who - Short Trips
,
Doctor Who - Special Releases
,
Doctor Who - The Stage Plays
,
Doctor Who - Unbound
,
Doctor Who - Fourth Doctor Adventures
,
Doctor Who - Bonus Releases
,
Doctor Who - The Music
,
Doctor Who - Excelis
,
Doctor Who - Eighth Doctor Adventures
,
Doctor Who - Main Range
,
Doctor Who - The Companion Chronicles
,
Podcast
,
General Big Finish News
As a special thank you for our listeners' patience and understanding
recently, this week's podcast contains the first episode of The Butcher of
Brisbane: yours to download for free.
Listen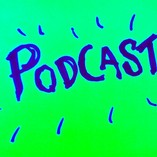 3 May 2012
Big Finish stalwarts Nick Briggs, David Richard and Paul Spragg are back, with special guest John Banks, for a look at May's releases, including a wealth of Doctor Who, plus Stargate SG-1, Blake's 7 and Dark Shadows! Plus: a new competition!
Listen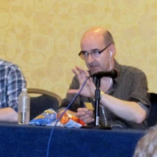 29 February 2012
Feature length podcast with Nick Briggs, David Richardson, Paul Spragg, Jason Haigh-Ellery and Richard Dinnick.
Listen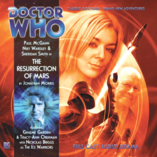 23 February 2012
Welcome to the final day of the Big Finish Eighth Doctor Adventures sale! Nick Briggs is back on the mic for a run-through of what you can expect in the last season of stories starring Paul McGann and Sheridan Smith, and there are big twists, turns and shocks in store...
Listen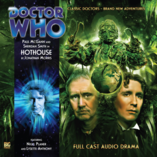 22 February 2012
Day three and series three in our Eighth Doctor Sale! Paul McGann and Sheridan Smith are back once more as the Eighth Doctor and Lucie reforge their friendship in the aftermath of the shocking finale to series two.
Listen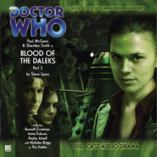 20 February 2012
As a prelude to the Eighth Doctor sale, Nick Briggs presents a brief guide to series one.
Listen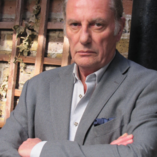 14 February 2012
It's very much The David Richardson Show this week as he waxes lyrical about Big Finish's latest acquisition: Blake's 7!
Listen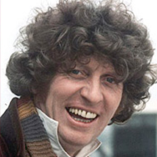 8 February 2012
Not so much Saturday night teatime in 1977 as lunchtime in the Big Finish offices in 2012!
Listen

1 February 2012
Nick presents the very first Big Finish Retrospective podcast, looking back at Januarys of the past…
Listen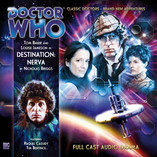 10 January 2012
In a celebratory podcast, Nick and David chat about the new releases with Jonathan Morris and John Dorney.
Listen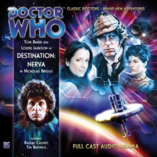 1 January 2012
A special preview of the first 10 mins of the NEW Fourth Doctor adventure (starring Tom Baker and Louise Jameson).
Listen