Page 1 of 1, showing 1 to 10 of 10 results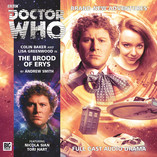 14 February 2014
Available now are the final Doctor Who releases for this month: main range release The Brood of Erys, starring Colin Baker as the Sixth Doctor alongside Lisa Greenwood as Flip, and White Ghosts, with Tom Baker as the Fourth Doctor and Louise Jameson as Leela.
Read More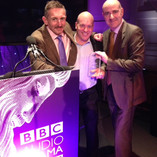 27 January 2014
Last night, a delighted (as you can see in our picture!) Jason Haigh-Ellery, Nicholas Briggs and David Richardson brought home the BBC Audio Drama award for Best Online or Non-Broadcast Drama for Doctor Who - Dark Eyes: The Great War. We've already received a lot of congratulations, so a huge thanks for those, and for the continued support of our listeners across the world.
Read More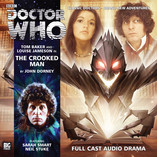 15 December 2013
We're delighted to be able to show off two new covers in the Fourth Doctor Adventures range's third series!
Read More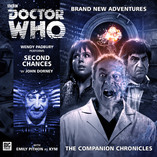 14 December 2013
Big Finish is delighted to show off the covers to two more upcoming Doctor Who Companion Chronicles releases, including what will be the very last one...
Read More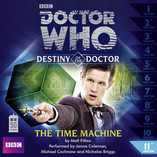 18 November 2013
Destiny of the Doctor, the series of Doctor Who audiobooks produced to celebrate the show's 50th anniversary, will be completed as The Time Machine is released by Big Finish Productions.
Read More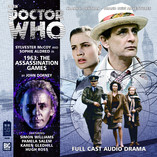 15 November 2013
We're delighted to announce that today sees the release of our main range anniversary story: Doctor Who: 1963: The Assassination Games, starring Sylvester McCoy, Sophie Aldred and Counter-Measures!
Read More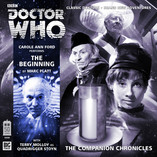 15 November 2013
Our second release of the day is Doctor Who - The Companion Chronicles: The Beginning, which takes us right back to the very beginning of Doctor Who - and the start of an amazing journey. And not just for the Doctor and Susan...
Read More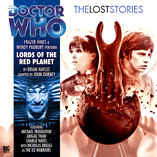 15 November 2013
And the last of today's fiftieth anniversary releases is Doctor Who: Lords of the Red Planet! Our penultimate Lost Stories release finds the Second Doctor, Jamie and Zoe discovering some new facts about an old enemy: the Ice Warriors...
Read More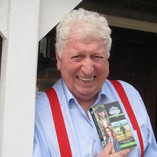 14 November 2013
Tom Baker, Lalla Ward and John Leeson will return to the characters of the Doctor, Romana and K9 for a run of new full cast audio productions with Big Finish.
Read More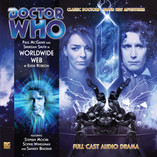 14 November 2013
Big events in the Who world today as Paul McGann returned to the role of the Eighth Doctor in brand new online minisode The Night of the Doctor! To celebrate all things 8 and give new fans a jumping-on point for our (definitively canon!) adventures, you can get any of the Eighth Doctor Adventures on download for £4.99 - and Dark Eyes for £20! Plus you can hear the introduction of Charley for only £2.99, and C'rizz for just £5.99!
Read More
Page 1 of 1, showing 1 to 10 of 10 results