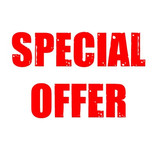 5 January 2013
Categories:
Iris Wildthyme
,
Doctor Who - Special Releases
,
Doctor Who - Fourth Doctor Adventures
,
Christmas Sale
,
BIG FINISH BARGAINS
,
DARK SHADOWS - SPECIAL OFFERS
,
Stargate - Special Offers
,
Sherlock Holmes - Special Offers
,
Stop Press
,
General Big Finish News
,
Podcast
,
Special Offers
On the thirteenth day of Christmas (yes we know it doesn't exist) Big Finish offers you all 16 titles from the 12 days of Christmas for just 24 hours. They are all priced at £2.99 and on download only.

This is a great opportunity to buy titles you may have missed or perhaps regretted not buying in the first place. Your BIG second chance. We hope you enjoy them.
Read More